The Japan Emergency Team has been in the Fukushima, Sendai and Kesenuma areas of Northern Japan, since the day after the 9.1 earthquake on March 11 bringing in food, blankets, water and other supplies in its 85th Disaster Operation since 1989
The team command center is currently based in the Sendai Government Offices and it operates four projects.
First, bringing in supplies including food, water, medicine, clothing and delivering as needed to shelters and individual homes.
Second, operating an emergency feeding program to individual emergency shelters and individual homes including hot rice, stew and other items with nearly 6,000 served to date.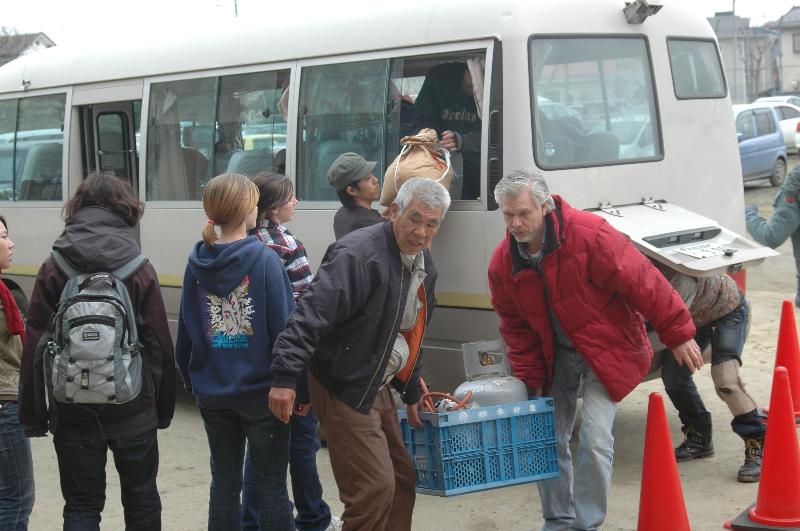 Third, the Japan Emergency Team receives supplies and individual teams assisting them on site to provide help as needed.
Fourth, the team operates The Emergency Assistance Service which based on a running survey of shelters and smaller individual communities provides assistance in bringing supplies and people to places of need, locating missing individuals and providing assistance as needed.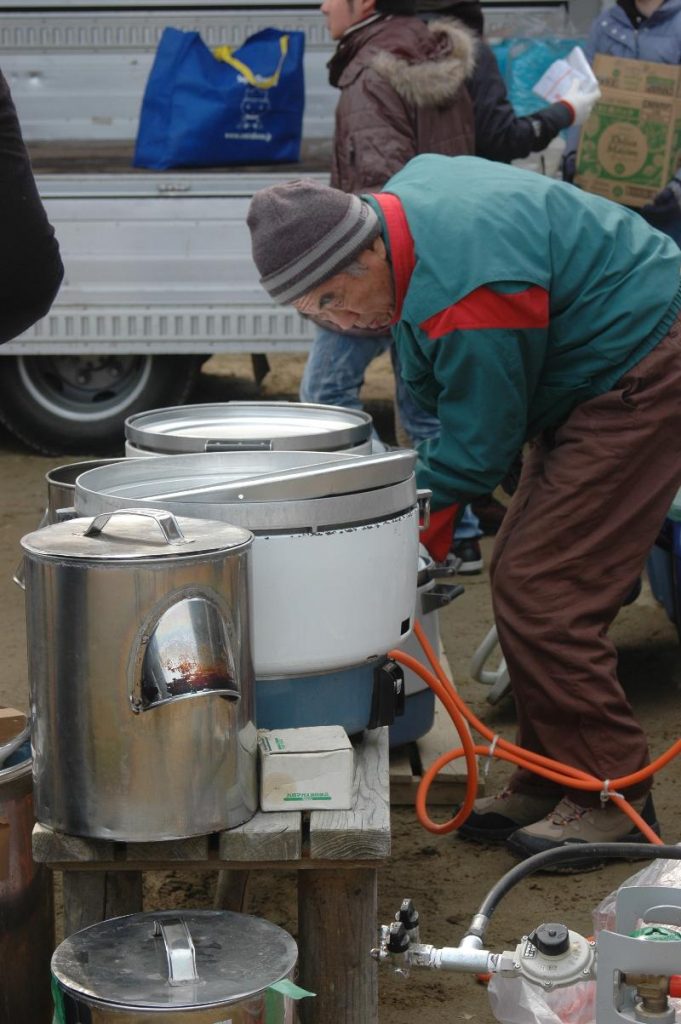 The Emergency Assistance Service operates by going to www.jhelp.com and clicking `help`. Supplies provided, assistance needed, individuals wishing to help on site and other requests are matched with current need or by calling 0570 000 911. The service operates 24 hours a day.
Currently most needed supplies include water, canned and instant food, blankets, sleeping bags,tents, used laptop computers to communicate.
Donations can be made online at www.jhelp.com or at Postal Furikae 00160 7 162438 Nihon Kinkyu Enjotai.
The Japan Emergency Team began in 1989 when 38 students from Chuo University travelled to assist with the San Francisco Earthquake and has been to nearly every disaster both within and outside Japan since that time.
The team can be reached on site 24 hours a day at 090 3080 6711 or 090 7170 4769 0r 0570 000 911